Discover How to Start a Home Yoga Practice with Do Yoga Any Damn Place: Simple Yoga Sequences You Can Do in Dorms, Hotel Rooms, or Any Tight Space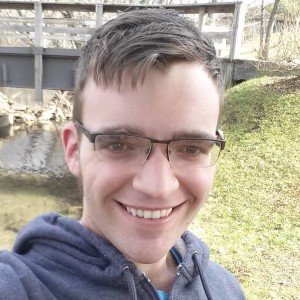 Join Amazon Best Selling Author and Tennessee Yoga Teacher Daniel Wallen for a Fun and Efficient Weekend Workshop Experience
Yoga class kicks butt. Especially restorative ones with comfortable props like blankets and bolsters. Ahhh. I already feel calm at the thought. It's too bad that feeling doesn't last forever. That's why you should start a home yoga practice, too.
Here is a simple tip to get you started. Notice which poses your favorite teachers use most. Not sure what a pose is called? Ask after class. Your teacher will be happy to tell you. Teachers love when students ask questions. It makes us feel smart.
Write down your top 5-10 favorite yoga poses. Begin with your absolute favorite. Mine is Warrior. What's yours? Tell me at the workshop. Please don't let your mind make yoga sound harder than it is. Choose a small handful of yoga poses for now. Practice those for at least a month before you add any new poses.
You might be wondering, "What the heck is this guy selling? He already gave away the secrets!" It's true. I did. If you can be patient, following that suggestion will take you far. However, most people would benefit from the extra time and attention that a workshop provides. It's easier to learn in a hands-on, face-to-face environment.
I want to show you how to do yoga at home, work, hotel rooms, or anywhere else your heart desires. Come to "Do Yoga Any Damn Place" and you'll never feel frustrated after neglecting your yoga practice for weeks or months again. You will be armed with information that empowers you to do yoga poses no matter where you might be.
Interested in working together? Great. I'm booking workshops for spring of 2016 as we speak. Send an email to thewallenway at gmail.com with the subject, "Workshops," to begin the scheduling process.
Note: This offer is meant for yoga studios. If you're a yoga student who would love to attend this workshop, feel free to send this page to the owner of any studios you visit. Hopefully they will share your enthusiasm.
Note #2: Preference will be given to yoga studios closest to my hometown for obvious reasons (traveling isn't cheap), so please be aware I am from Tennessee. I'm willing to fly, but only when those expenses are covered by the studio.
About the Teacher: Daniel Wallen is the Amazon bestselling author of "Be Your Own Guru," "Do Yoga Every Damn Day," and "The Busy Woman's Guide to Getting Fit, Fierce, & Fabulous." His work has been featured on Lifehack, Livestrong, Do You Yoga, Pakwired, Homegrown & Healthy, and the Personal Trainer Development Center.