100% Customized Health Plans for Busy Folks Who Want to Be Fit, Fierce, and Fabulous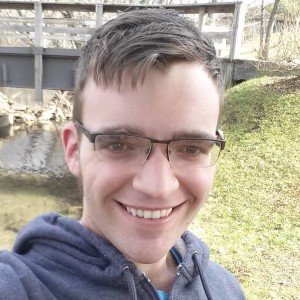 Hey.
How's it going?
Daniel here with a special offer that will help you be healthy and change your habits.
Cardio is great for your heart health (but treadmills and ellipticals sure do get boring in a hurry).
Yoga kicks butt for a lot of reasons (but it's even better when combined with strength training to balance things out).
Lifting weights makes you strong and powerful (BONUS: muscle burns more calories than fat... it's like losing weight on autopilot but not literally).
Never exclude any of these THREE ESSENTIAL MODES OF FITNESS TRAINING from your exercise routine. Every type of physical activity has its own unique (sometimes exclusive) set of benefits.
There isn't a "right" or "wrong" way to work out. There are only options to explore.
Some training methods are more effective than others depending on context (needs + goals).
But you must first consider sustainability (schedule + preferences). That's exactly what my online health coaching program does.
Interested? Click here to fill out a simple enrollment application to schedule your free consultation (you can finish in less than two minutes if you type fast).
What happens first? I offer a free consultation to every potential coaching client. This gives me an opportunity to find out details about your health history and fitness experience (make sure working together would be safe and beneficial). You are welcome to ask questions as well. I want you to feel good about your investment.
Why not hire a personal trainer at my gym? Some personal trainers charge $100 per hour. Could you afford that on a regular basis? If you hired a gym trainer, you'd have to pay him or her as much per week as I charge per month (so basically that means you're getting a more interactive version of personal training for almost 75% off).
Can you be more specific about what online coaching includes? Clients receive a new assignment every week. Those involve motivation, movement, mindful eating, meal preparation, and more. We'll connect for a weekly consultation to discuss how you did. I'll listen really hard and use what I learn to guide the direction of your next assignment.
Assignments? You've gotta be kidding. This sounds too much like high school! It's not so bad. Now you won't have to make sense of all the confusing and conflicting advice suggested by Lord Google. You'll have a caring and compassionate coach in your corner. I'm not here to add stress to your life. I aim to make the process of getting fit and healthy as fun as it can be.